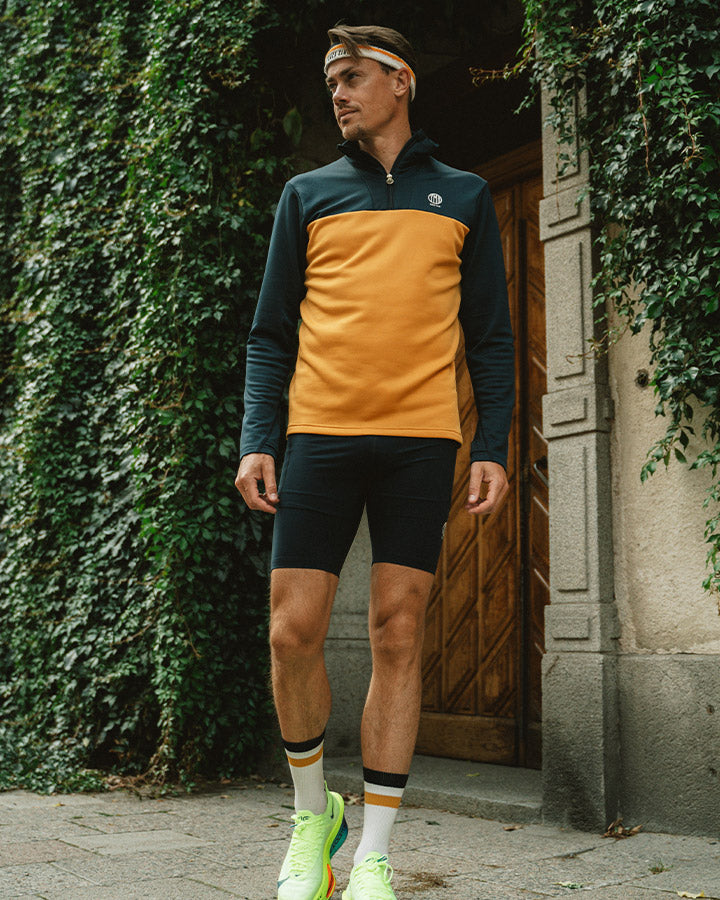 Österlen Ladies Mid Tights Navy
SHORTS COMPRESSION TIGHTS IN NAVY BLUE
5.0

|

1 Reviews
The model is 170cm (5′ 5″) wearing size S
FREE SHIPPING $120 / €100 / 1000 SEK




Description
In Österlen Mid Tights, we have not compromised with anything; These mid tights have a very high degree of compression, a high waist with lacing and a pocket on the leg for the mobile phone, as well as a pocket with a zipper at the back for keys or a wallet. The fabric has eco-standard ÖKOTEX and is knitted in Sweden's Textile District Sjuhärad. The comfortable fabric is adapted for the modern athlete who seeks the best comfort and feeling in her training.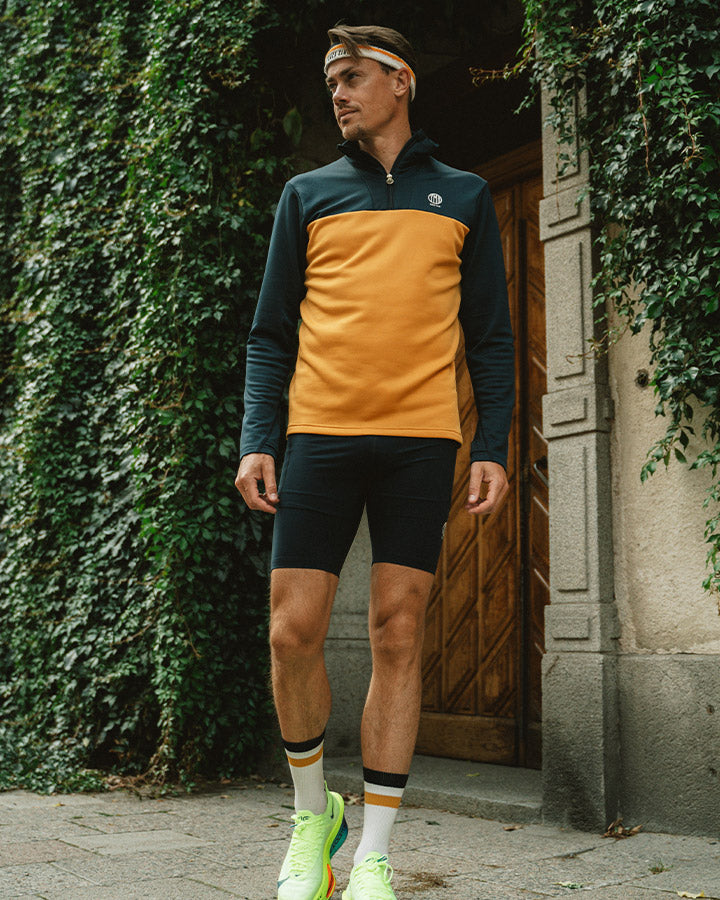 ÖSTERLEN
This place in the south of Sweden, is like it's made for running with its flat landscape and nature with open fields and a beautiful horizon. We take every opportunity to run on the dry dirt roads and from time to time we cross the fields via a narrow path. This is Sweden and the district of Skåne at its best!

The sun is visible behind some foggy clouds, and there is a cooling breeze in the air. We have developed the Österlen tights for this type of memorable workouts. Where everything should feel perfect and in harmony with the beautiful surroundings. The running session is eventually rounded off and we exhale with the yellow backdrop of the rapeseed fields behind us. It smells like summer at the same time as the body's rush of happiness spreads in our tired body where we breathe in the moment. This is what we fought for during the dark months of the year. Running does not get better than this

SHOP THE COLLECTION
WE HAVE LISTENED TO YOU!
We have listened to your feedback and your wishes about how you want a pair of really nice and good tights to be and brought this into the planning and development phase of the Österlen collection. The wish list from your customers has been long and we have included everything; Lots of compression in the fabric, sustainable, locally produced, pockets for both mobile and keys / wallet, and high waist with lacing.In addition, the burgundy and navy blue tights match nicely with the rest of our collection. We are incredibly proud and happy to now be able to offer tights that are something extra. For athletes, by athletes!
SHOP THE COLLECTION
JOIN THE CLUB!
Sign up to our newsletter and get 10% off your first order! Plus all our latest news, events & collection releases