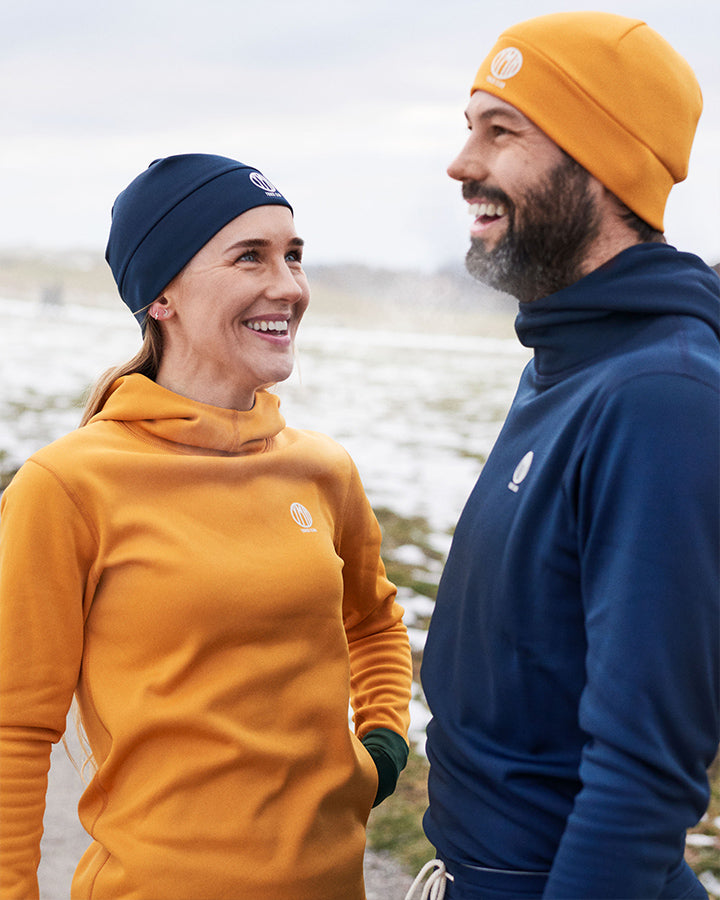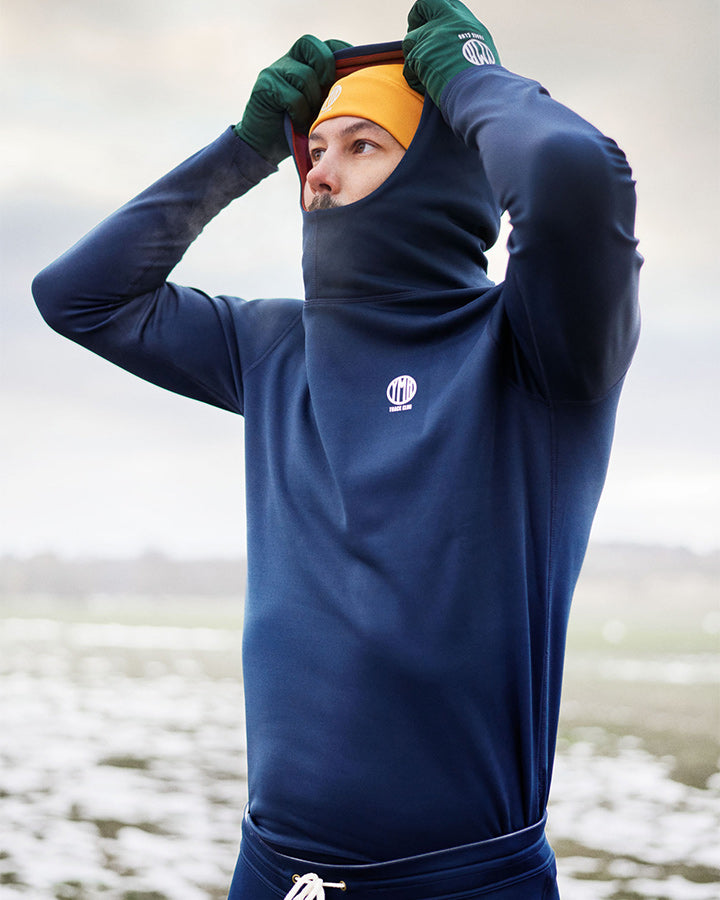 Siljan Beanie Ochre
FLEXIBLE & BREATHABLE RUNNINNG BEANIE
FREE SHIPPING - 1000 SEK / $120 / €100




Description
The Siljan Beanie comes in two colors and is a warm and light beanie adapted for training in cooler conditions. It has a tight fit and is made of a fabric with good breathability that we knitted in Sweden's Textile district Sjuhärad. Use the beanie together with the Åsunden Gloves.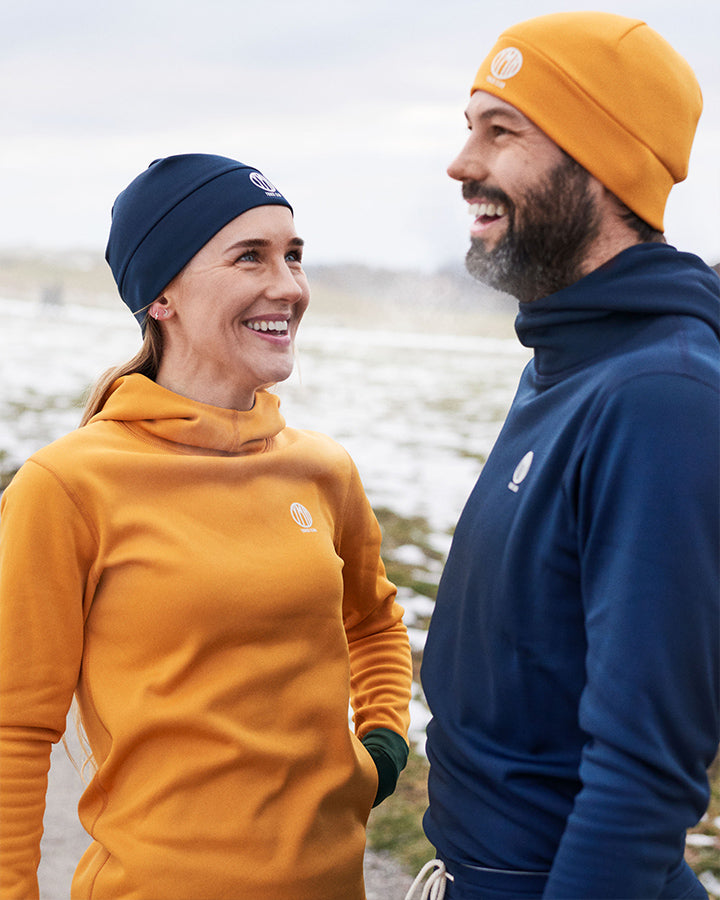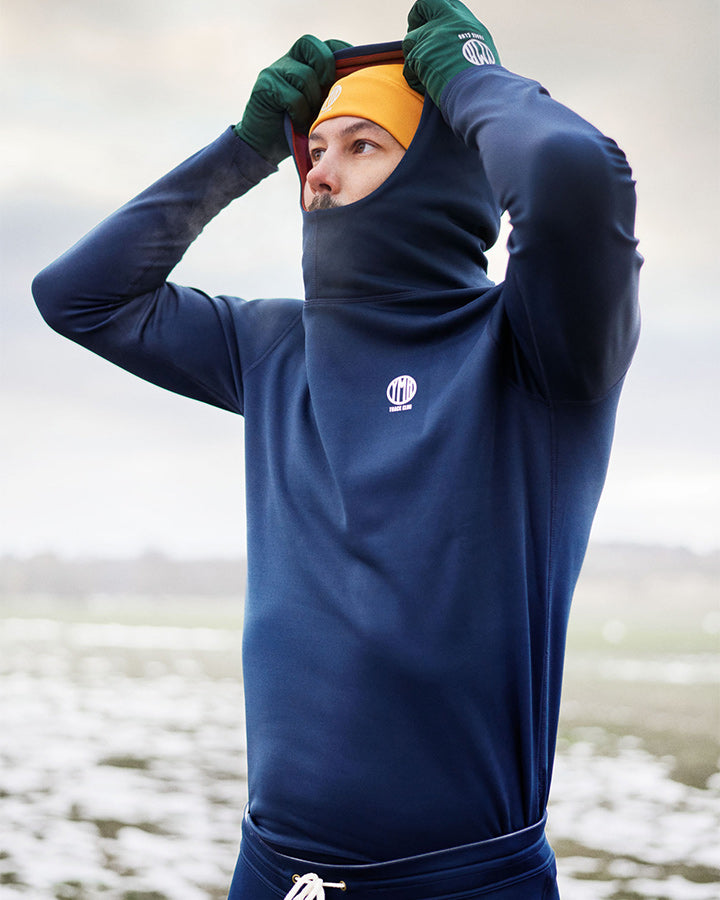 SILJAN
The view is stunning, with the forest, lake and a mighty northern light that fills the sky. The cold stings the skin as we move step by step forward. The lake Siljan next to us is partially covered in ice. Nothing in training comes for free under these tough conditions. But running is an experience all year round and not just during the summer in shorts and a singlet. Now is the build-up season. The platform for endurance and strength that hopefully will last for a year ahead must be laid. The snow cover makes every breath loud and clear as we turn around the bend, pull up the hood of the hoodie and push a little extra up for the next hill.
INSULATION
Runners in Scandinavia are used to running in all kinds of weather. Autumn and winter can be long and cold in places, and in order to maintain speed and technique, we
need performance wear and accessories that are flexible and light at the same time as warming. In the collection Siljan, we work just like in the Åsunden collection with insulation fabrics to achieve this. With lightweight materials that have a soft inside, this is a premium collection for colder weather. The fabric has a lot of stretch and the colors are cool and nice and the clothes match each other nicely.
JOIN THE CLUB!
Sign up to our newsletter and get 10% off your first order! Plus all our latest news, events & collection releases