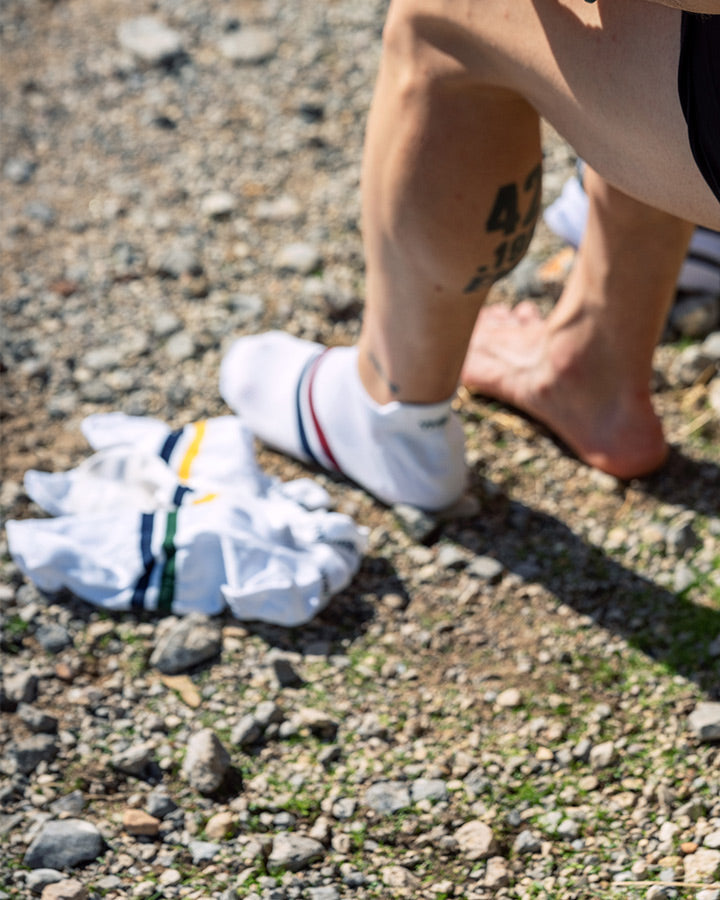 Järvsö Performance Socks 3 Pack
LOW CUT COMPRESSION SOCKS - 3 PACK
FREE SHIPPING €100 / $120 / 100 SEK




Description
These running socks that we manufacture in Sweden come in white with a navy stripe and another stripe in either burgundy, mustard yellow or dark green. The upper has a thinner mesh knit for maximum moisture transport and comfort. The terry stitch in the heel, toe and under the tread pad protects the foot and has a shock-absorbing function. Hollow foot support on the middle of the foot keeps the sock in place. Minimal toe seam. Above the heel, we have made a rise to avoid shoe chafing and the sock falling down.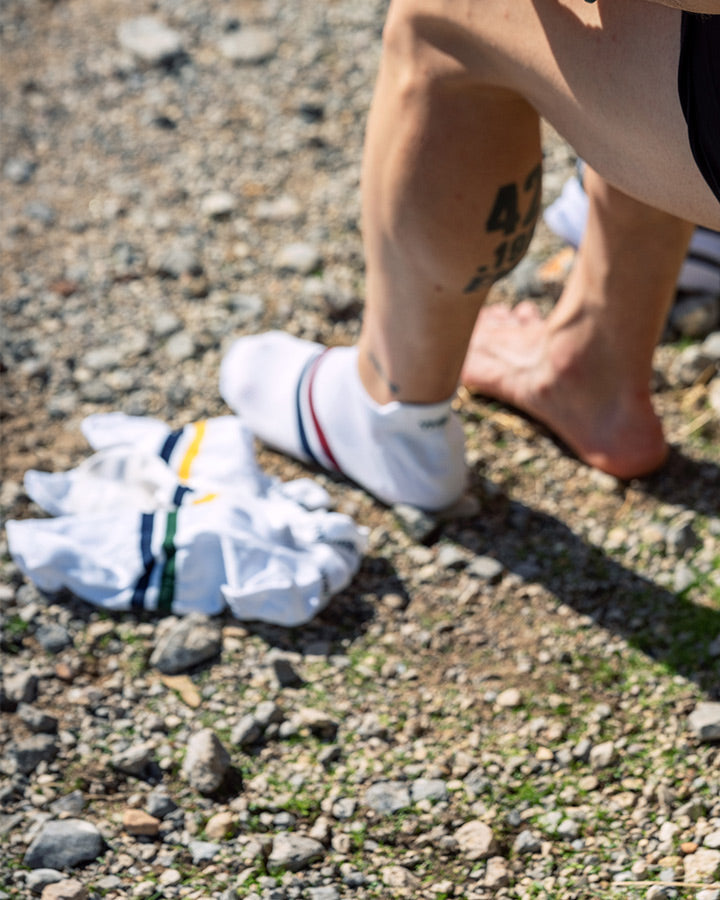 PERFORMANCE WEAR
In the Järvsö collection, performance is the focus. The garments are flexible and light and have all the properties needed to cut minutes, seconds and hundredths. We have taken the best such as certain materials, colors and cuts from previous collections and added new smart solutions where needed to create our best collection yet.
SHOP THE COLLECTION
CLASSIC SPORTS
"Much of the inspiration in the design comes from track & field where I have spent a large part of my life. As a track and field athlete, you always want to run faster, or jump higher or further or throw further. The materials must then be light and flexible and the garments must fit perfectly. Nothing can be left to chance" - YMR Track Club CEO and Founder and Olympian, Peter Häggström Lindecrantz.
SHOP THE COLLECTION
JOIN THE CLUB!
Sign up to our newsletter and get 10% off your first order! Plus all our latest news, events & collection releases