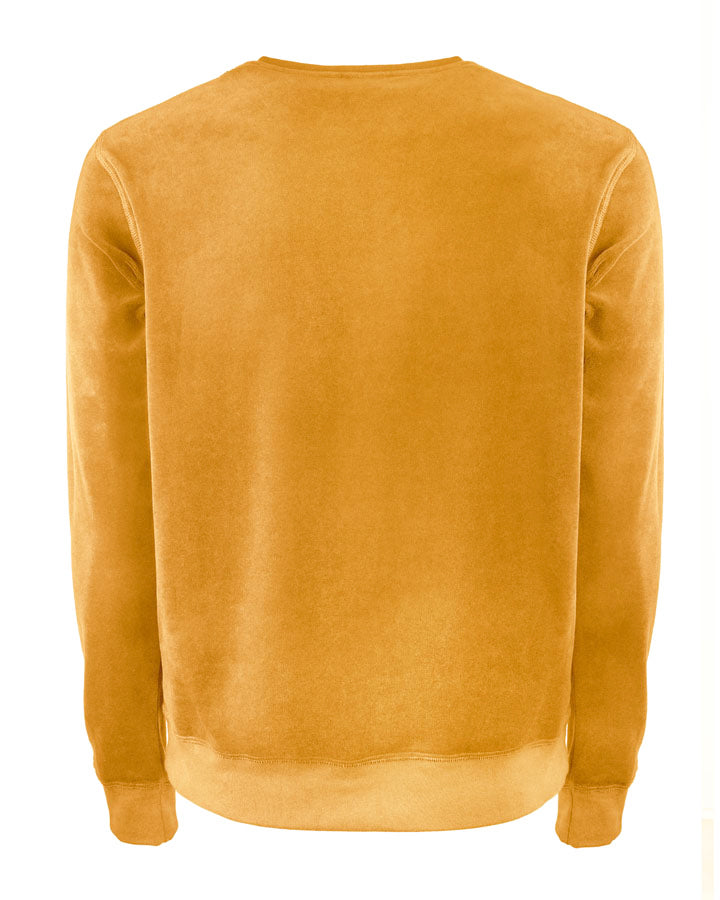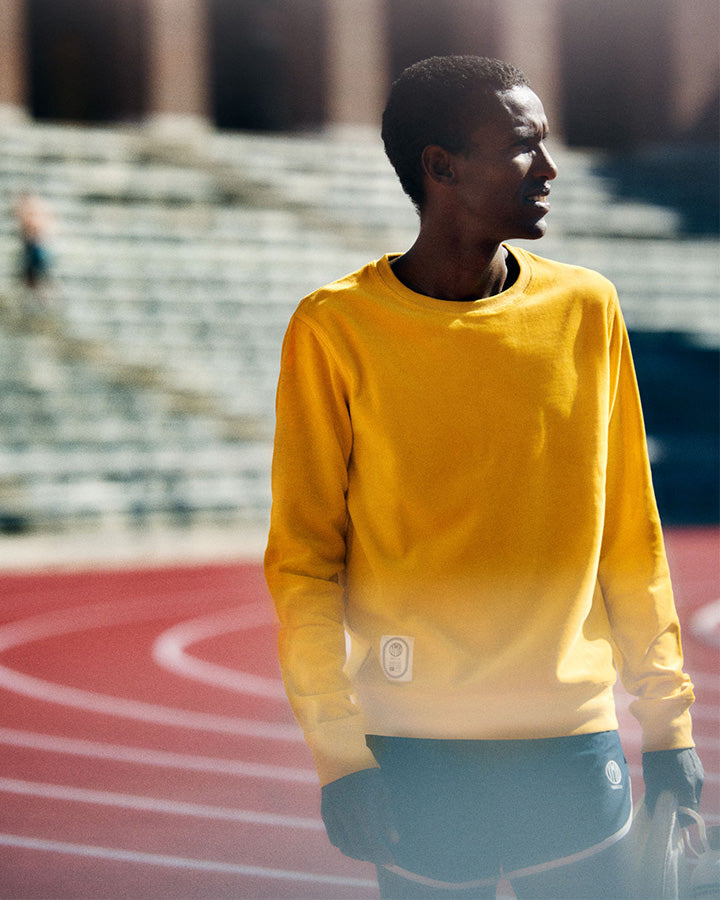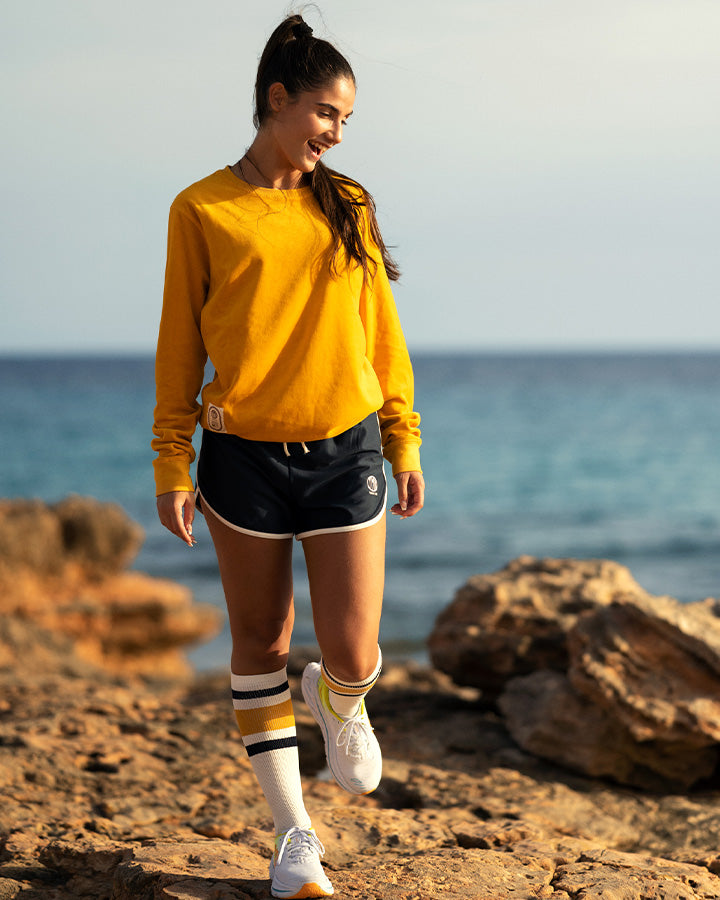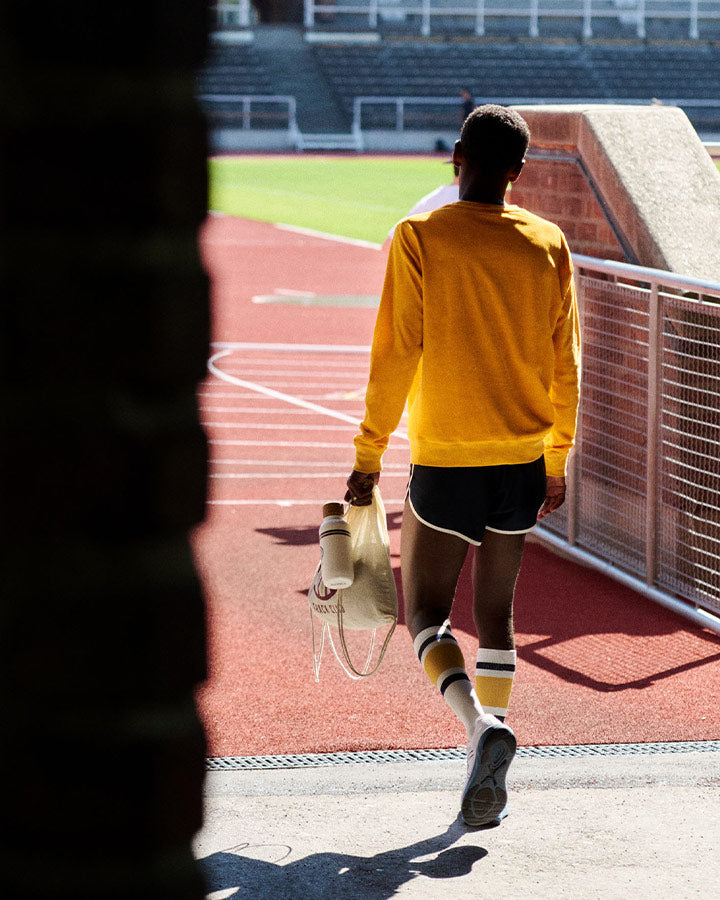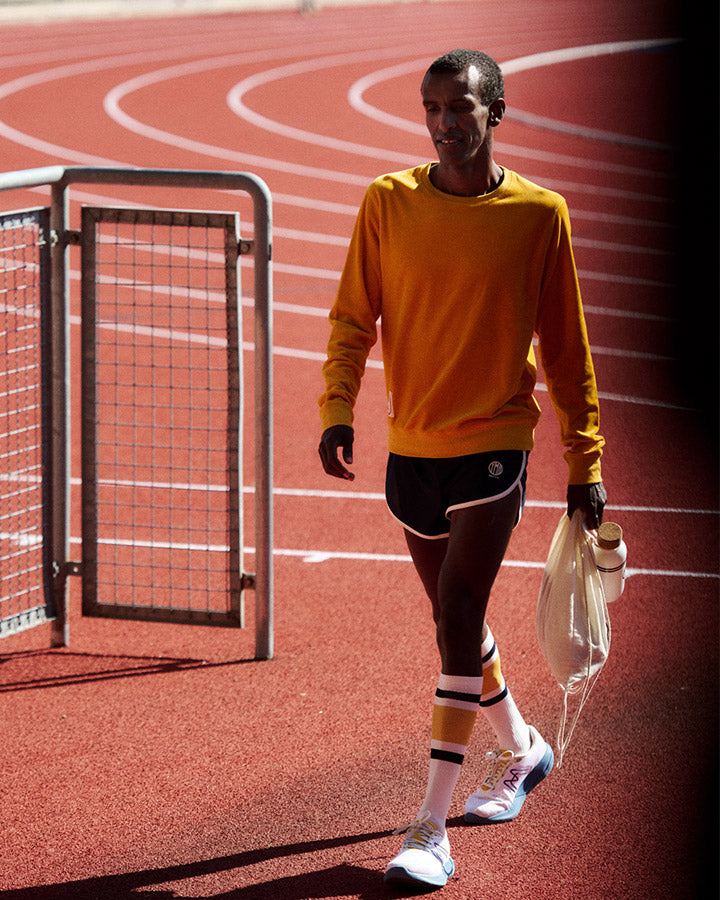 1984 Plush Sweatshirt Ochre
SOFT UNISEX SWEATSHIRT
Our male model is 170cm and wears size S - Our female model is 170cm and wears size S
FREE SHIPPING - 1000 SEK / $120 / €100




Description
This is a high quality plush sweatshirt in ochre designed and knitted in Sweden. The sweater is in a unisex model, which means that you as a woman, depending on how you want the garment to fit, may need to go down one size to what you normally wear. Please refer to our size guide. The sweater is very soft and works just as well for training as for a pair of jeans and sneakers.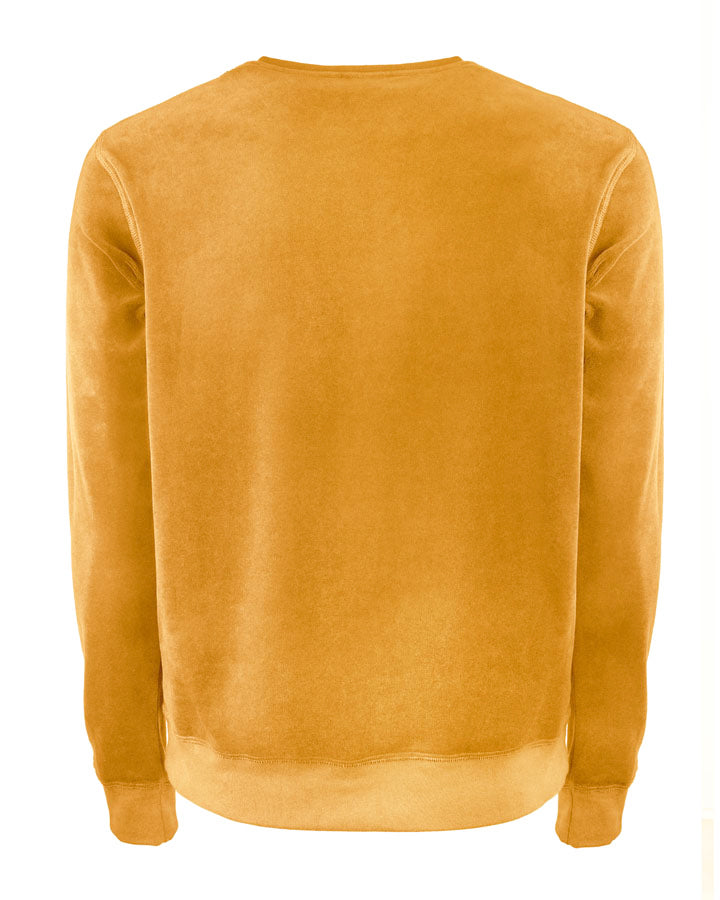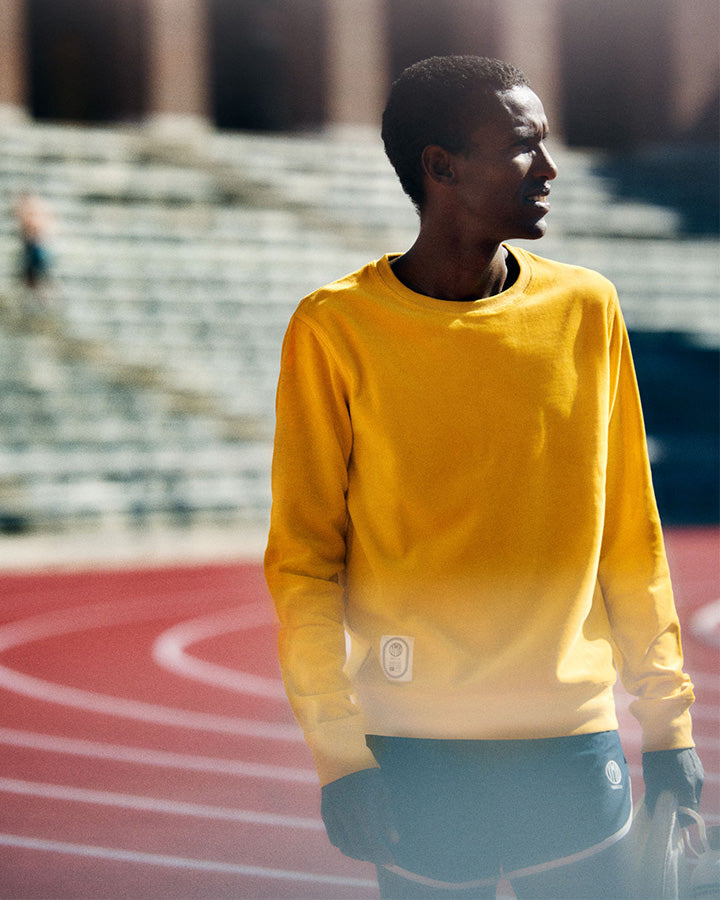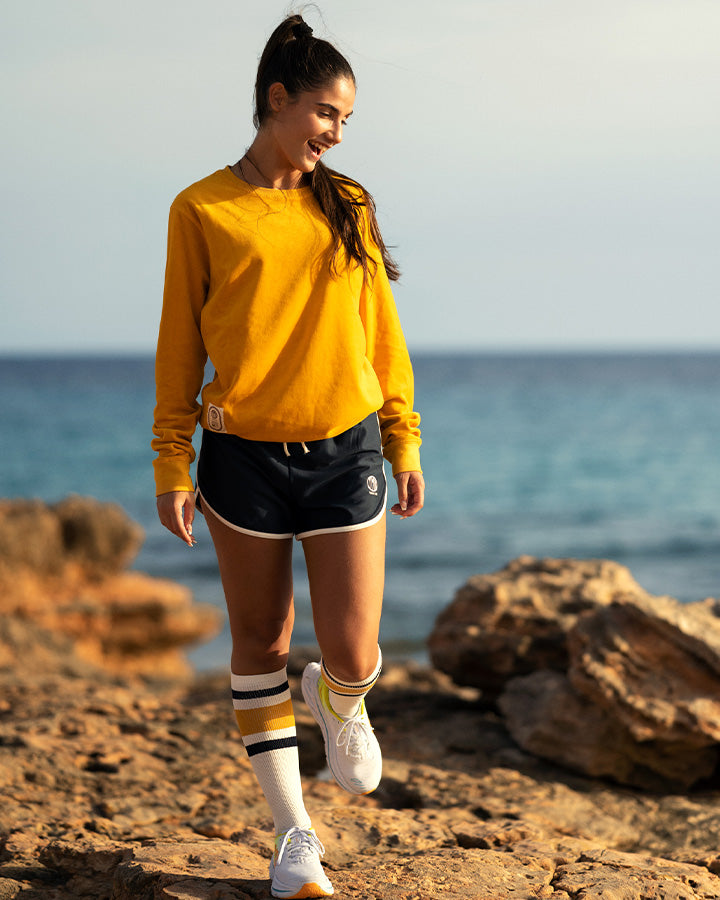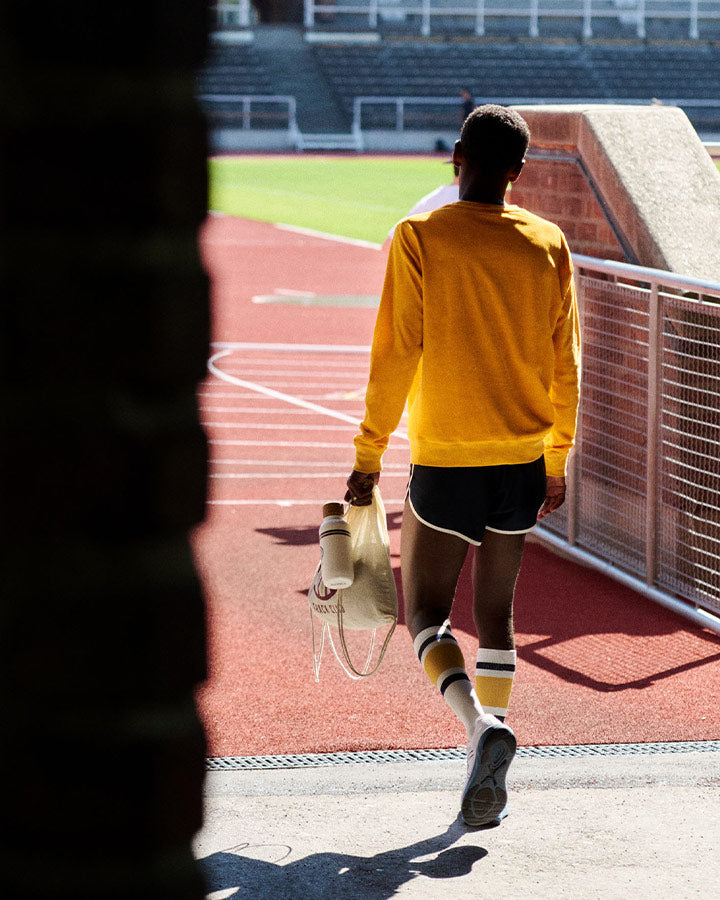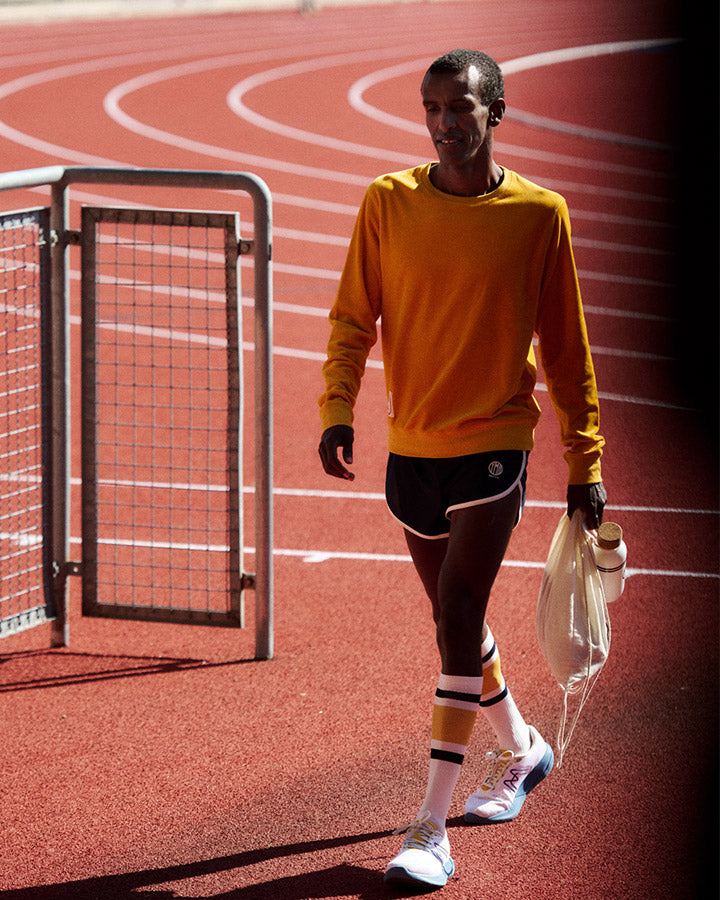 1984
This plush sweatshirt is a tribute to the magical year 1984. The music, the movies, the (crazy) haircuts, the performance wear and especially the mighty
Olympic Games in Los Angeles
. The 1984 Sweatshirt takes us back to this year. It is a unisex sweatshirt and with its incredibly soft and fine quality that we knitted in the textile area Sjuhärad in southern Sweden and with its discreet and stylish YMR label, this is a garment for the gym, but it also works well with a pair of jeans and sneakers.
THE OLYMPICS LIT THE FIRE
"The Olympic Games in Los Angeles, USA, gave birth to my enormous interest in athletics. I was then eight years old. Sure, it was powerful to sit in front of the TV and watch
Carl Lewis
win four gold medals, but it was actually the man who came flying into the stadium during the opening ceremony that lit the flame within me.
After that moment everything about the Olympic Games was the most powerful thought I had. A few months later I started my athletics venture, and 16 years later I competed in the Olympic Games in Sydney"
-
Peter Häggström Lindecrantz
, founder and CEO of YMR Track Club