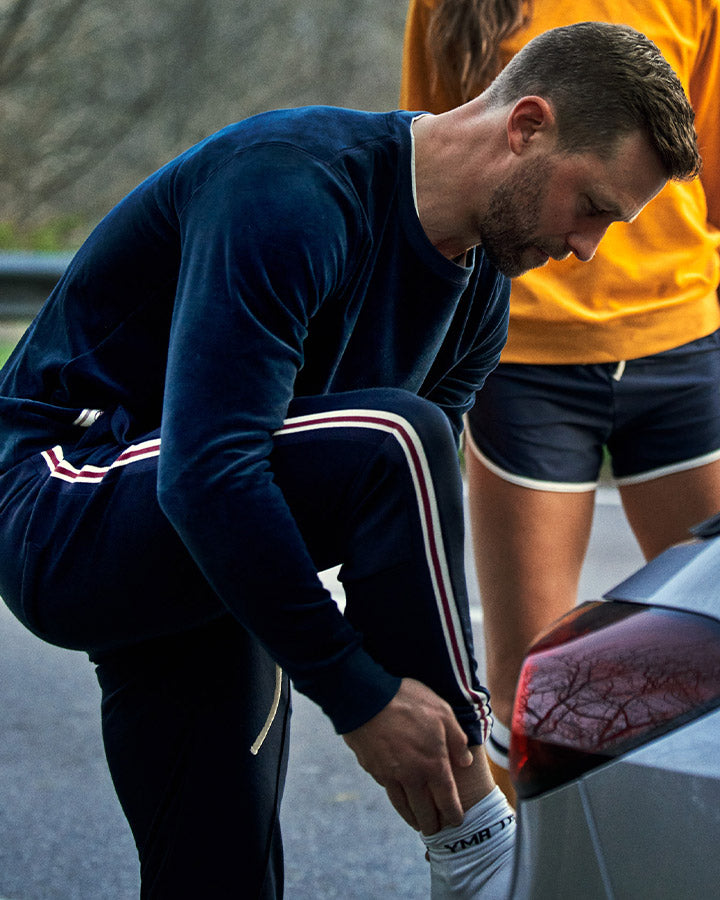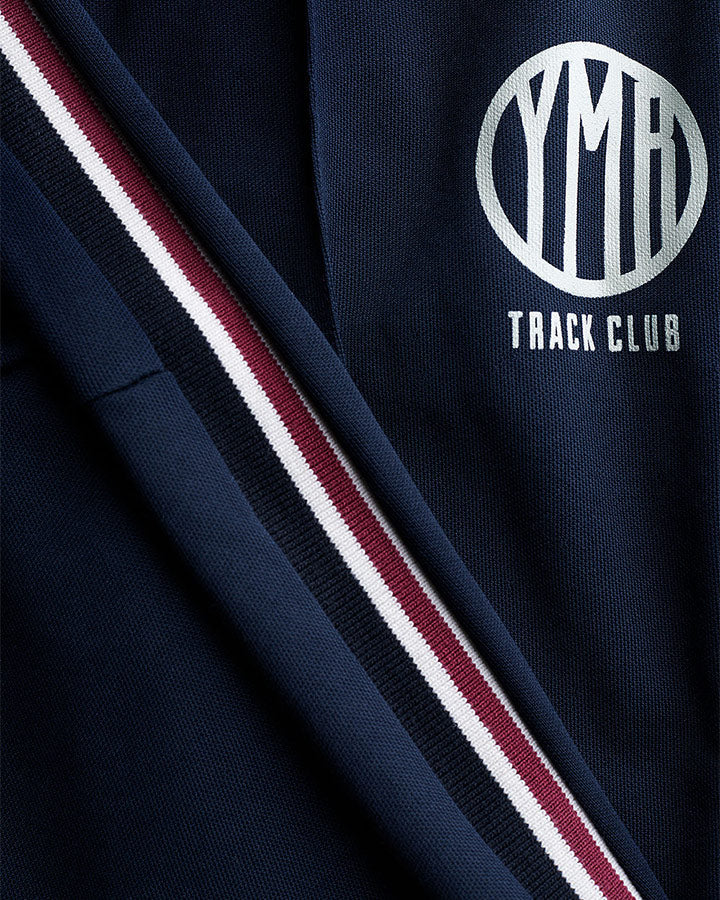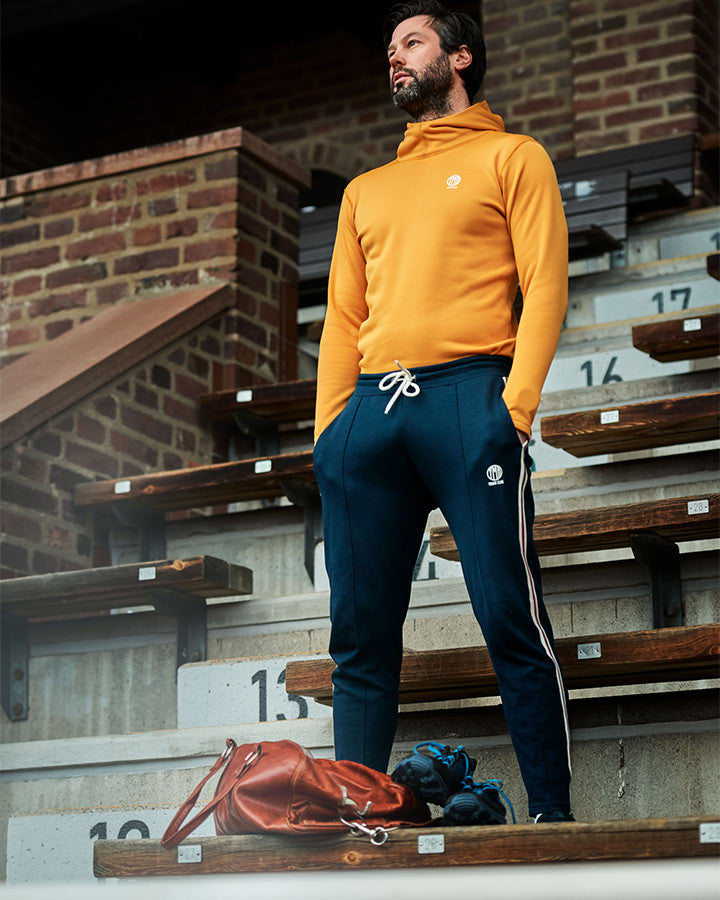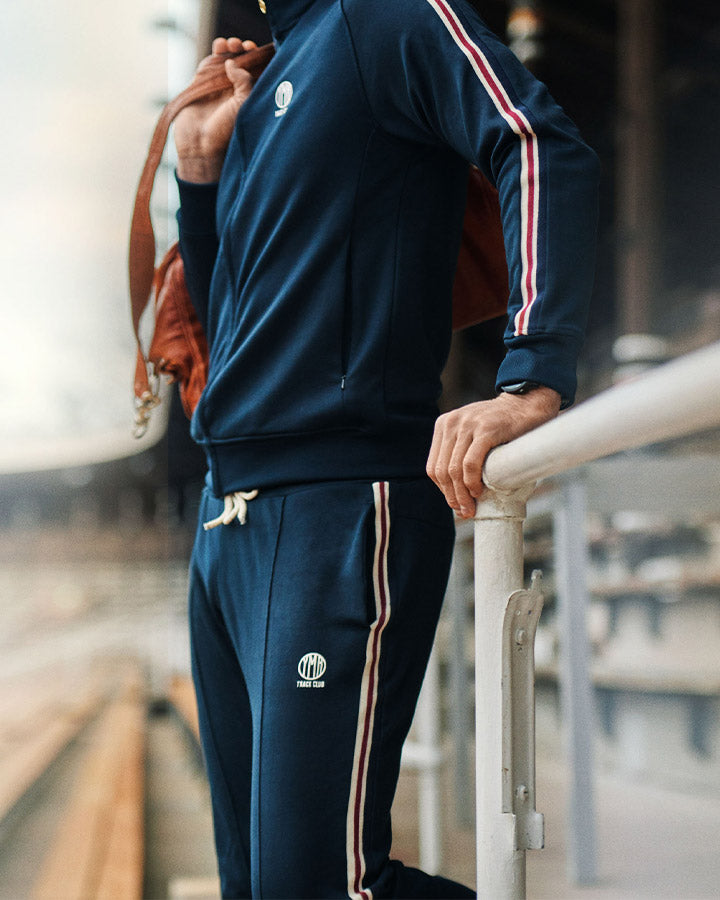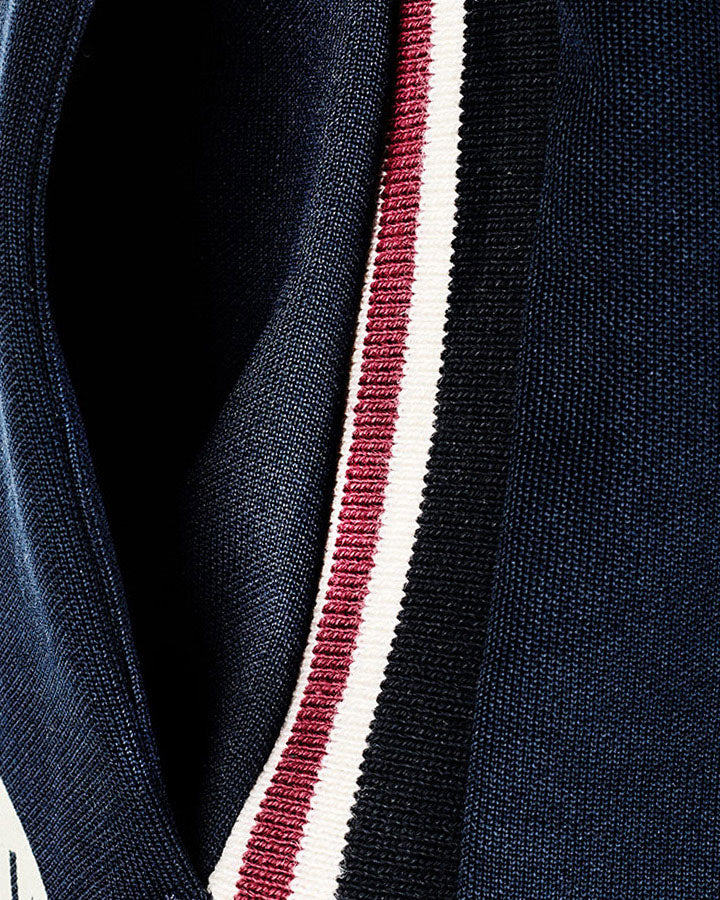 OUR FIRST GARMENT
These navy track pants were, together with a jacket, the first pieces we designed and produced in 2017 when YMR Track Club was launched. This original YMR Track Club look is now back and with an updated and improved design! The aim of the design of these track pants was to recreate the 70s track pants used by sports club IK Ymer for the 100th anniversary in 2017. We updated the design of the original 70s track pants, while we also changed the colors and some details.

"I was particularly fond of the fit and the quality of Ymer's track pants. They had a slightly looser fit over the thigs and waist a tapered fit over the calves and ankles. They were also slightly shorter than normal, which gave them a great feel during exercise. I wore these track pants for 20 years and wanted to make an updated version of them in time for the club's great centennial festivities"

- Peter Häggström, founder of YMR Track Club.
UPDATED DESIGN
This classic track suit is inspired by the 70s and 80s look, a time in which sports and fashion increasingly merged into one style. Monumental sporting events from this era include the iconic Olympic games in Montréal and Los Angeles in 1976 and 1984.
Sold out stadiums got to witness incredible performances and records (some of which still stand to this day) by some stand-out athletes with larger-than-life personalities. These retro navy track pants are a great part of our heritage. They are an essential part of our collection of performance wear designed and knitted in
Sweden's textile district Sjuhärad.
JOIN THE CLUB!
Sign up to our newsletter and get 10% off your first order! Plus all our latest news, events & collection releases